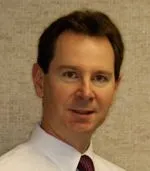 Daniel J. Fornatto, DDS
Dr. Dan Fornatto is a compassionate, considerate, and quality conscious dentist who uses modern techniques and the latest technology to keep his patients' teeth and gums healthy. He is gentle and sensitive to the individual needs of his patients. Dr. Fornatto provides safe, comfortable dental care to both children and adults.
Dr. Fornatto grew up in Elmhurst. He attended the University of Iowa for his undergraduate degree and graduated from Northwestern University Dental School in 1991. Dr. Fornatto lives in Elmhurst with his wife and their two children. He enjoys playing golf, traveling, and spending time with his family.
Dr. Fornatto is a member of the American Dental Association, the Academy of Cosmetic Dentistry, the Academy of Laser Dentistry, the Illinois State Dental Society, and the Academy of General Dentistry.
Our Staff
You'll find our friendly staff to be up-beat and smiling. That is because we love what we do! Our highly trained team will do their best to make your visit comfortable, even fun, and all the while providing you with the quality dental care you deserve. Don't be surprised if it's the best time you've had at a dental office.
The staff of Fornatto Dental is our greatest asset. We are excited about what we are doing, have high standards of quality and integrity, and are motivated to achieve the best result for all of our patients. Each one of our dental hygienists and assistants are experienced professionals. Our staff prides itself on staying on the cutting edge of dentistry and patient communication. We appreciate feedback from our patients about their experience at our office.